Pyrenees Boulevard Direction System
All along the railing of the Pyrenees Boulevard of Pau, in the part located between the Royal Place and Beaumont Park, are installed 52 plates of metal which are used as marks toward the mountains.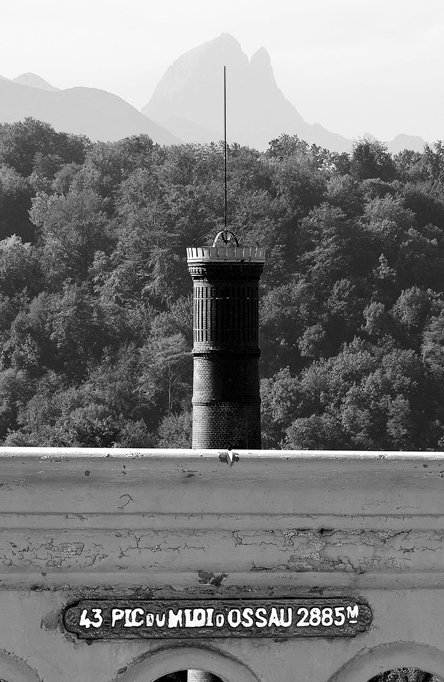 The lightning conductor located on the chimney of the Tramways factory, a place that houses today the Community Archives and the Heritage section of the André Labarrère media library, is used as a  point aimed by all the plates.
To spot precisely a mountain top, each plate is surmounted by a notch directly cut on the railing.
The number of the sign, the name of the aimed site as well as the altitude for a top or the distance to join Pau from a village are engraved on each plate.